"Jen is a brilliant, heart-centered, holistically intentioned leader, one who leads by example. She walks through the fire and chooses to work through it to bring others through it. "
Jennifer Dadigan
Conscious Channel and EFT Practitioner
"Jen is my Reiki teacher and lovingly guided me through the program. I am now a Reiki Master, creating the life and business of my dreams!"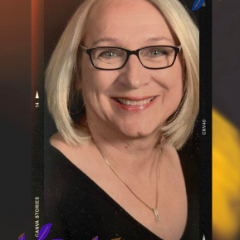 Robin Chesnut
Embody Reiki Master
"Jen is a multitalented healer and coach. I have repeatedly invested in her programs because of her dedication, authenticity, and gift to guide and facilitate healing through energy work. "
Whitney Warmka
Embody Reiki Master Teacher
"In a world full of hurt, anger, judgments, and turmoil, Jen offers a profoundly healing space. She's the real deal and a true healer. "
Mary Powers
Embody Reiki Master Teacher
"It's hard to put into words how it's changed my life and how I look at things! Wow! I've been in other programs, and yes, even some therapy, but none have made an impact like Embody Reiki."
Pam Walrod
Embody Reiki Master
"This program is life-changing, which is why I LOVE teaching it!! "
Hillary Wolfe
Embody Reiki Master Teacher